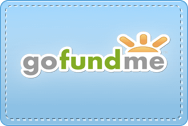 What started as a humble group of passionate volunteers, some of us patients and parents of patients, others current or former BCH care providers and volunteers, has blossomed into a movement that includes legal representation and communications specialists. Please support the garden by helping to alleviate the costs associated with continuing our efforts.
Click here to donate and please, spread the word!
PLEASE NOTE: We have a new way to donate. If you prefer to donate via check, please make checks payable to "Friends of the Prouty Garden, Inc." and mail to: PO Box 550032, N. Waltham, MA 02455.
share your story
Send us your stories and experiences of the Prouty Garden to: saveprouty (at) gmail (dot) com.
sign the petition
Our petition on Change.org has 16,000 signatures already, but to send a powerful message we need even more. Have you signed it yet?
Spread the Word
Tell your friends and family about how special and important the Prouty Garden is by following us on Facebook and Twitter and sharing news and updates with your network!